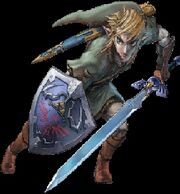 "Do not think this ends here...The history of light and shadow will be written in blood!" -Ganondorf (TP)...proof that there will be a sequel to Twilight Princess!
Favorite Comedies (in no specific order)
Edit
Tahu vs. Tahu (ibrow, half archived)
A2 (MT)
TNI Remake (Lewa0111)
Choose Your Own Stupid BIONICLE Adventure (Toa of Nerds, archived)
How to Be a Hero (ibrow)
Twilight Delinquent (ShadowBionics)
The Fire Chronicles (Link: Toa of the Triforce)
The Adventures of Tahu (Link: Toa of the Triforce)
Top 10 Video Games
Edit
1. The Legend of Zelda: Twilight Princess
2. Super Mario Galaxy 2
3. Super Smash Bros. Brawl
4. Super Mario Galaxy
5. Super Mario Sunshine
6. Sonic Adventure 2 Battle
7. New Super Mario Bros. 2
8. Super Smash Bros. Melee
9. Super Mario 3D Land
10. Sonic Adventure DX: Director's Cut
Community content is available under
CC-BY-SA
unless otherwise noted.