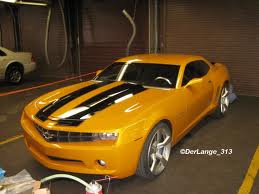 Pohatubee is a plucky little
Autotoabot
from
ManiacToaLaco's
Transonicle
series. He is a parody of Bumblebee and transmocs in a 2009 concept Camaro. He appears in all three Transonicle stories, as well as
Transonicle Re-Mastered
and
Three Matoran, Three Deceptikuta, some crabs and a bucket
. He is the guardian of Jaller Ithinkimbald
Transonicle
Edit
Main Article: Transonicle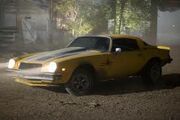 Transonicle 2: Revenge of Icarax
Edit
Main Article: Transonicle 2: Revenge of Icarax
Three Matoran, Three Deceptikuta, some crabs and a bucket
Edit
Main Article: Three Matoran, Three Deceptikuta, some crabs and a bucket
Transonicle 3: The Ultimate Doom
Edit
Main Article: Transonicle 3: The Ultimate Doom
Personality
Edit
Appearence
Edit
He looks like Bumblebee in the movie, but with a Kakama Nuva for a face.
He has a cannon and a mini sword, and at one point had a lot of weapons for one scene.
He's the only Autotoabot who appear in Three Matoran, Three Deceptikuta, some crabs and a bucket
He talks breifly at the end of Transonicle, but dialogue in Transonicle 3 reveals Kopatchet broke his vocal processor when he tried to find out why it got fixed. Pohatubee thinks the AllShiny fixed it. He gets voice back in Transonicle 3 when Nujack fixes it.
Community content is available under
CC-BY-SA
unless otherwise noted.