This page is about MT Zehvor, the comedy writer on BZP. If you were looking for MT, the character in the TBTTRAH Series, go to MT. 
MT Zehvor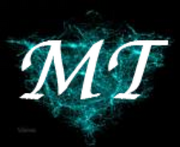 Affiliation: OTS
Other Groups: Comedy Plan. and Disc. Assoc.
Joined BZP: May 15, 2007
First Comedy: TBTTRAH(June 28, 2007)
Comedies Written: 10+
Former Affiliations: TTV Podcast, Zehvor, CCC
Status: Active
"Jed, I already think you're crazy. The only thing you could do now is convince me to report you to the local authorities or not."
-MT, after BZP member Jedibot asked MT if he would think Jed was crazy if he said that his pen was a mouse.
MT Zehvor is a relatively famous comedy writer on BZPower. He is the author of the TBTTRAH series, numerous partially related one shots, and is the head of the Comedy Discussion and Planning Association. He was the leader of the Zehvor before its dissolution, and a member of the Comedy Critics Club before it was shut down due to the Dataclysm.
MT's stories were famous for appearing on the hot topics list frequently while it was still updated. At one point, Aftermath, the mainstray of the TBTTRAH Series since the original's closing, had appeared on the hot topics list 9 out of 12 days(including a record run of 5 days straight). MT has also had multiple comedies on the hot topics list at one point, including Where's The Love? and Curse You Pridak.
Comedy History
Edit
MT joined BZP on May 15, 2007, and began his comedy writing career on on June 28 the same year, 1 day after his birthday. He spent the first few months in the "noob" category, but persevered on, determined to have his comedy, The Bionicles Try To Run a House, eventually catch the popularity of his inspiration comedy, The Bionicles and I(written by MisterMatoro). He went on to meet many friends through his comedy during the next two years, and eventually, created the "Toa Zehvor," his group of friends that create many things, including comedies. After TBTTRAH was closed due to spam, MT created the next part in his story, called "Aftermath," which went on to be wildly successful and eventually take over the record for longest BZPower Comedy ever (by posts). After Aftermath was shut down due to the Datacylsm, MT wrapped up the end of the "House Trilogy," with Aftermath 2, which ran for a far shorter span of time but remained popular as well. Since then, MT has split off his series into two parts, one taking place directly after the ending of A2 called The Bionicles Try To Run a Mansion, and the other taking place 2,400 years after A2 named Aftermath 3: A New Chapter of Trials. Both of these sequels have remained fairly popular as well, though the level of fame has been lower than that of the original Aftermath due to decreasing activity on BZPower.
Elsewhere on BZP
Edit
MT has also garnered a small bit of fame elsewhere in BZP, particularly in G&T, and at one point, he even ran the 2nd most popular Mafia game in the forum, and has won multiple games, Mafia and otherwise. He is possibly most famous, however, for not one of his gaming wins, but for finishing as runner up to
ibrow
in The BZPower Challenge 2(mainly because he forgot the game was going on). Despite all of his success in G&T, he has one shortcoming: he has never won one of the "official" BZP mafias.

Elsewhere on BZP, he has written an epic (which failed miserably), and he also wrote the script for a comic series for a while.
The Zehvor, OTS, and the CCC
Edit
MT was closely connected to his team, and this, along with Aftermath, turned them into one of the more successful groups on BZP. The Zehvor did many things, such as write stories, make comics, and, most notably, prank fellow Toa teams. MT and the Zehvor designed an RPG that was entered into RPG contest 19, but lost to an army of Spirit and Exo Fat fans.
MT also "owns" a company called OTS, which began in 2010, was shut down after the Dataclysm, and was revived in 2013. The company produces multiple things, such as comic making, spriting, and writing. It had a large project,  The Architect, which was planned for a release in 2010, but was canceled due to (yet again) the Datacylsm.
In 2010, MT joined the CCC(Comedy Critics Club), which reviews comedies and gives advice on how to make them better. MT was of the veteran members of the club, and had a spot on the nomination's choosing committee which decides which nominations advance in the CCC Awards. MT opted to avoid returning to the CCC when it was re-established in 2012 due to the CCC's leader, iBrow, new policies.
MT has written many comedies, including:
Goodbye Ordinary(Co-Author, Destroyed in dataclysm, 2008)
Character Profile
Edit
In his stories(and every other one that MT appears in), MT is a Toa of Light, wielding two swords and a variety of mechanical enhancements along with elemental powers. One of his swords has the ability to adapt to wield new weapons, while the other is use soley for melee combat. He wears a now non functioning mask of teleportation shaped like a grey Avohkii, but he continues to wear the mask because it contains a technologically advanced HuD system with alternated visor systems. He has a pair of mechanical wings on his back, and a grapple beam is attached to his left arm.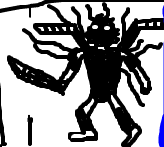 MT is a bounty hunter, working for random missions ever since he dropped out of the main picture 30+ years ago to avoid the wrath of those whose friends he had killed. He is best known for defeating Toa Vundas, for freeing many planets from the influence of Xenon, and for being the leader of the Zehvor.
Community content is available under
CC-BY-SA
unless otherwise noted.